September 20 4:30-8:00
Fall Festival 2019-2020
Come out and support TCE students!!!
There is a listing of activities and basket by pods below the picture!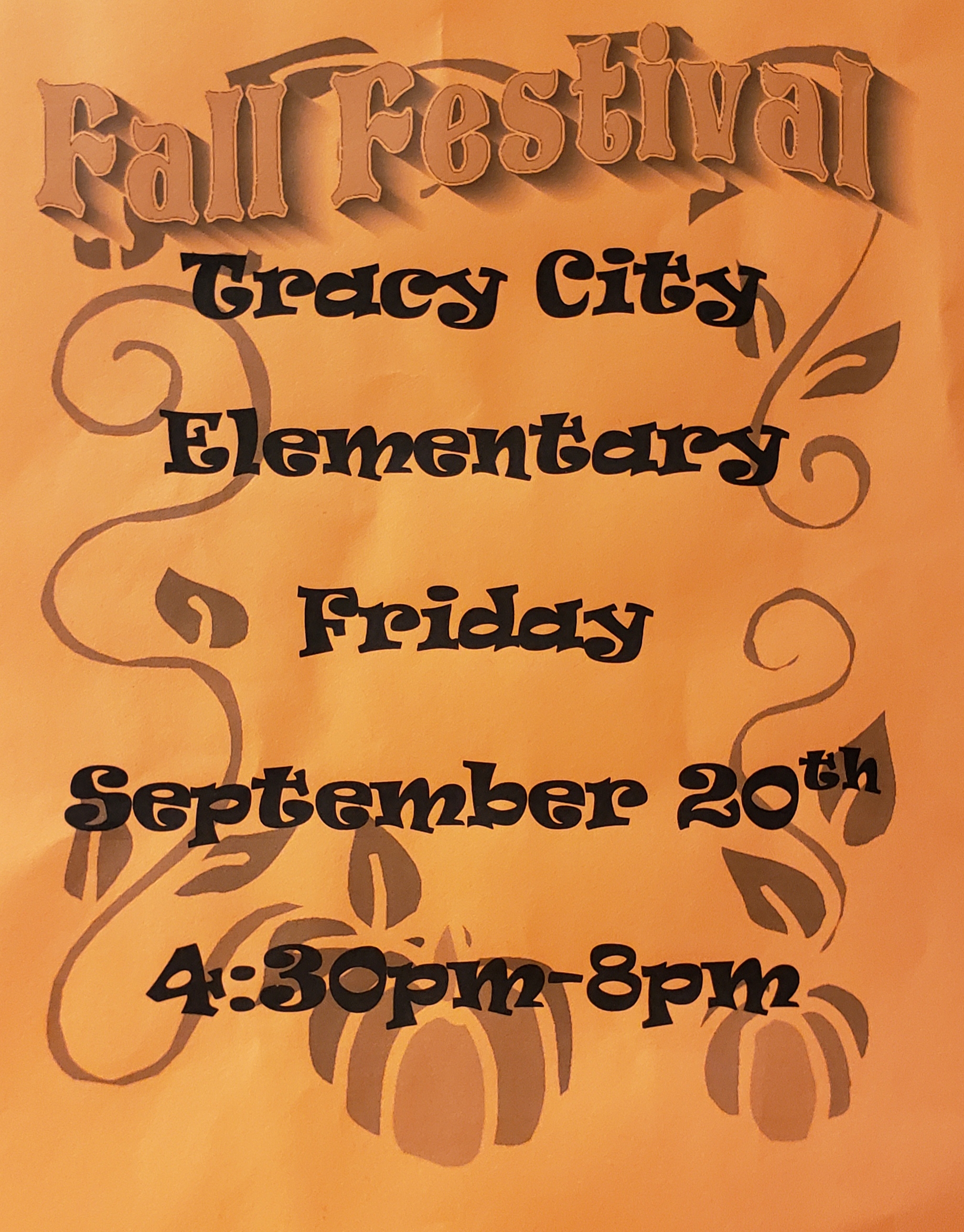 A POD: Fish Pond Game, Hotdogs/Chips/Drinks
Basket: Cooking theme
B POD: soda drink ring toss & Hayride
Basket: Disney theme
C POD: Cotton Candy, Sucker Pull, Pick up Ducks, Snow Cones
Basket : Hunting Theme
D POD: Football Throw & Musical Chairs with cakes
Basket: Movie Theme
E POD: Sliced apples with caramel dip, bottles of water, Dunk tank? (still trying to locate one to rent)
Basket: Grundy County Theme (Purple and Gold/All Things Hometown)
F POD (located in the cafeteria): BBQ Nachos & bowling game , holding Ziggy (our pod snake)
Basket-Camping theme: smores, flashlight, bug spray, etc.
GYM: Girl's Basketball & Volleyball- foul shot and 3-point competition.
CHEERLEADING: Ping Pong for Goldfish