#GetYourSelfieToSchool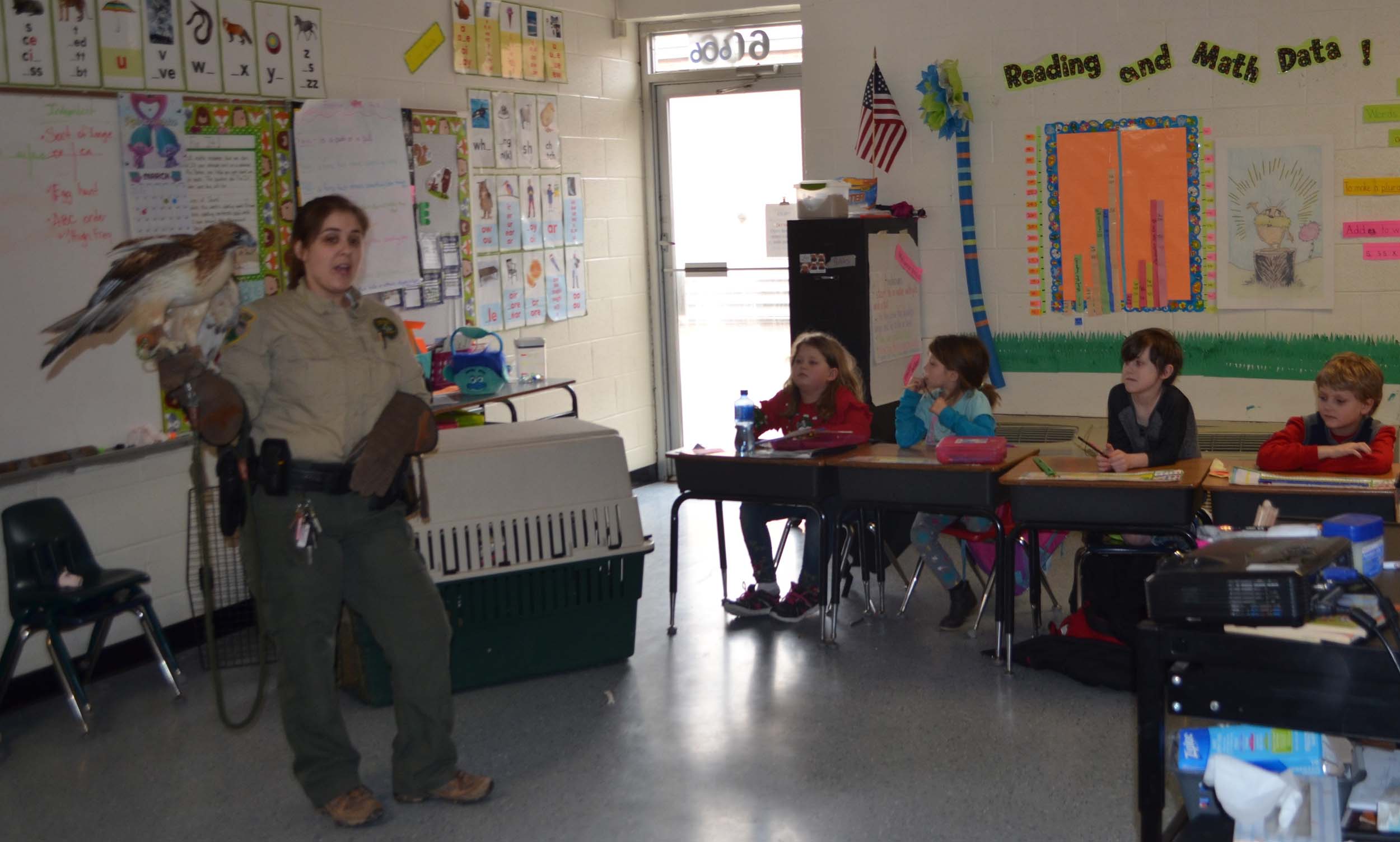 Tracy City Elementary Improves Attendance
Mrs. Alexis Picklesimer's 2nd grade class received a surprise visit from Ranger
Jessie McKneel along with Cornbread (a corn snake) and Artemis (a Red-Tailed Hawk).
Mrs. Alexis class
received the special visit because of their weekly reduction of
Mrs. Susan Johnson, Community Ambassador, is working with the 2nd grade to
improve attendance and reduce tardies. This special visit was one of the rewards
received.
The class enjoyed Ranger Jessie so much that they are wanting her to come
back. This
visit was a great reward for the class but was also a valuable educational
program for the
students.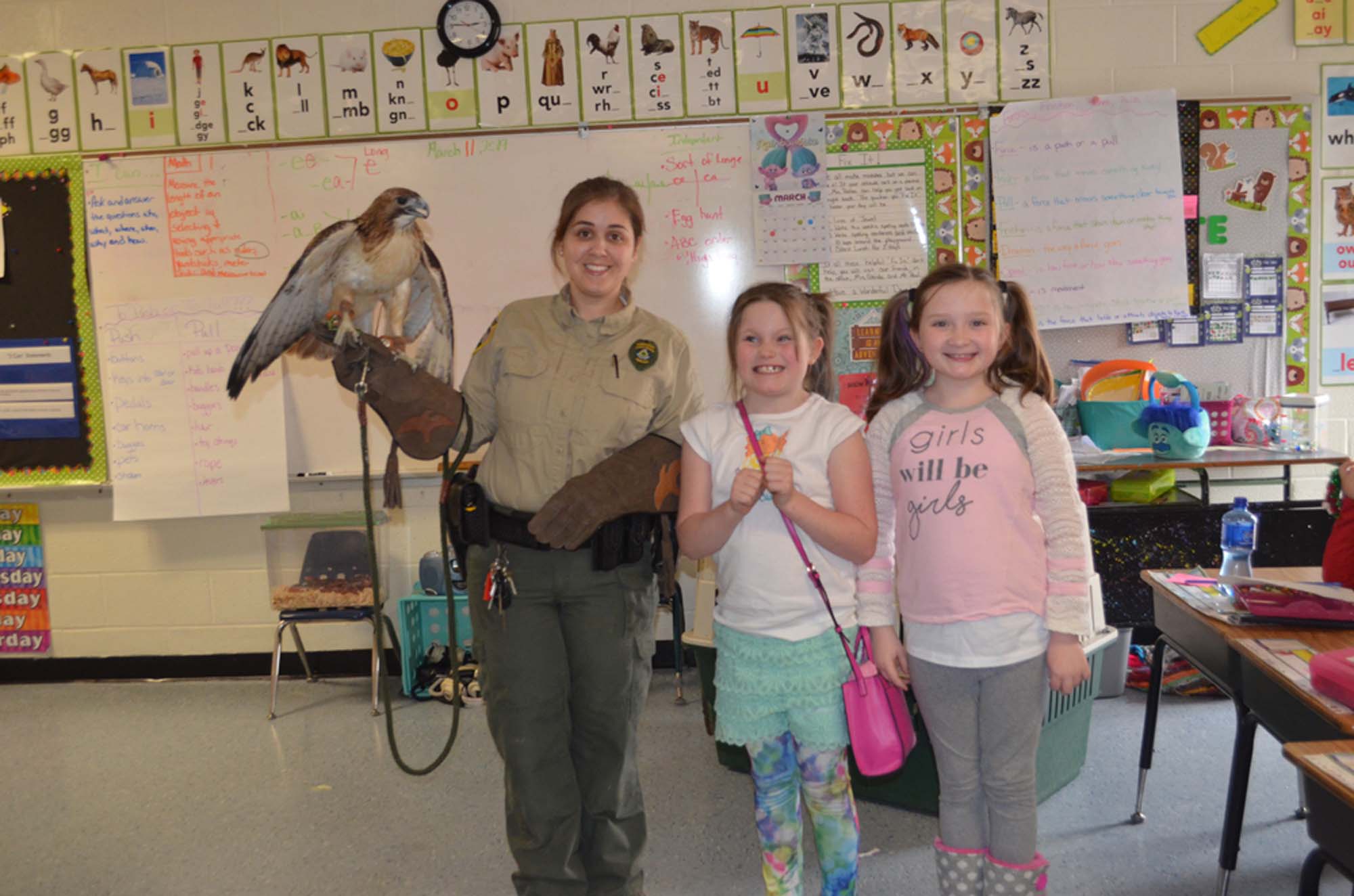 Mrs. Johnson hopes that more classes will reach their attendance goals and get to see
Paul E. Conry, M.Ed.
Principal, Tracy City Elementary School
276 3rd Street
Tracy City, TN 37387