Sending a thank you and a hug!
Related Files: TCE_Soldier_Hugs_2018.docx
TCE Soldier Hugs 2018
Sponsored by 7th & 8th Grades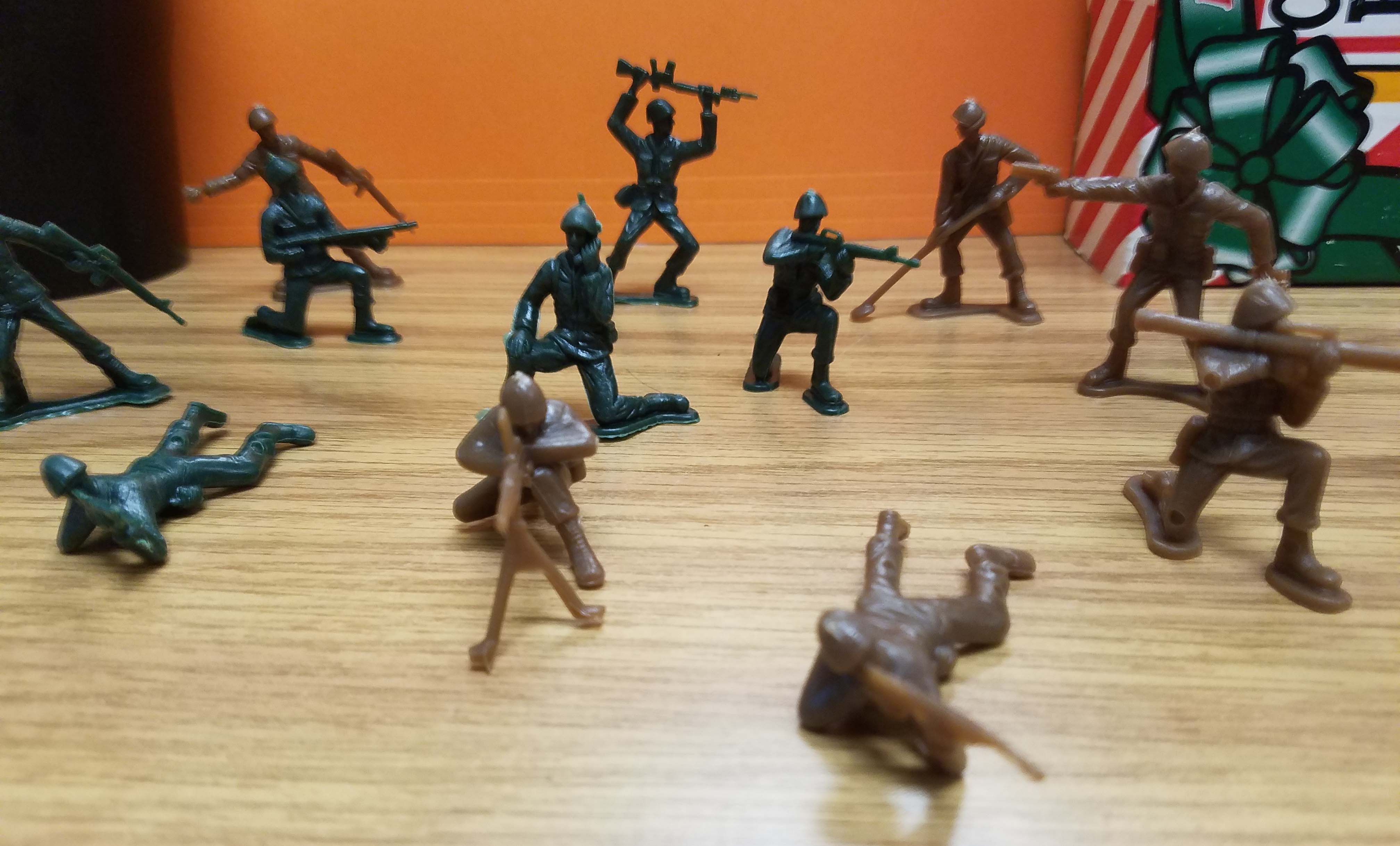 Dear Parents & Guardians:
TCE's 7th and 8th grade students are beginning a snack drive for our soldiers overseas who could use a little hug. We will be collecting snack items from now until December 19th. We realize that the items are not going to arrive to any soldier for Christmas, but that will not matter to the soldiers who receive these items. We will be giving these soldiers a little hug to thank them for our freedoms, their selflessness, and their bravery. We hope that everyone can donate a little something to help give a smile and hug to our soldiers! Let's pay it forward!!
Finally, we will be sending letters and cards from pre-k to 8th grade to our soldiers. Students can write or draw letters and pictures at home. The last week of school, prior to Christmas break, we will allow 7th & 8th graders the opportunity to mingle with our pre-k and kindergartens to help them write or draw items for our care packages. If you wish for your child to begin being a pen pal to a soldier, you will need to send a self-address, stamped envelope with a note asking a soldier to become a pen pal. This can be an amazing friendship for our children.
Possible Snack Items
· Zip-Lock bags for portioning their snack items
· Gum, Lifesavers, Mints (blister pack gum is best because of the intense heat)
· Fruit: individual serving size cans of fruit, dried fruit (Note: Plastic fruit cups with the plastic seal are not
recommended as they can open in transit; individual-size cans are preferred.)
· Nuts, sunflower seeds, peanuts, trail mix
· Power bars, protein bars, nutritional bars
· Beef jerky, beef summer sausage (nonperishable; labeled USDA Beef)
· Single-serving bags of snacks, crackers, chips, snack mixes
· Pop Tarts, cereal bars, "milk & cereal" bars, granola bars
· Ramen Noodles, Cup-O-Noodles serving cups
· Ravioli and other canned ready-to-eat meals (canned or Styrofoam single serving are best)
· Tuna lunch kits (includes foil pouch of tuna, crackers, and condiments in each single-serving kit)
· Canned sardines, smoked oysters
· Torengos® nacho-style chips and canned nacho cheese dip
· Jalepeno Velveeta® and crackers
· Taco Bell® Sauce Packets
· Seasoning salts, flavoring salts, Pork and pork by-products are not allowed to be shipped to most Middle East combat locations. Please send non-perishable foods only. Single-serving package sizes are preferred; large packages won't stay fresh and are harder to ship. If you can stuff it in your pocket and it's not going to spoil or melt during the summer season, it's a good thing to send!
No Liquids, please
· Coffee, coffee mixes, tea
· Hot cocoa mix
· Lemonade mix, Kool-Aid mix, Tang, Iced Tea mix
· Gatorade mix (powdered only)
· Crystal Light (or other brand) "On the Go" flavor packets (these come in a box of several sleeves of flavoring that can be added to a 16-20 oz. water bottle
· Sugar and creamer packets for coffee
We cannot ship liquids. However, the Troops do need flavors to add to the drinking water provided to them.